BAKED
FRESH
DAILY
Born and baked in California in 2020, The Bakery opened its flagship location in Fort Bragg, CA with the goal of serving the community with an extensive menu of specially-prepared cannabis goods. Offering a wide variety of traditional and artisanal selections of whole flower, pre-rolls, extracts, concentrates, edibles, vape oils, tinctures, topicals and specialty items, The Bakery has something to satisfy every appetite.

With a heaping cup of product expertise combined with a few pinches of pure joy that's baked into every one of our team members, we are committed to serving the community with a warm, welcoming experience, guiding every guest through their cannabis journey to discover products that delight the senses and stir the soul while catering to diverse individual tastes.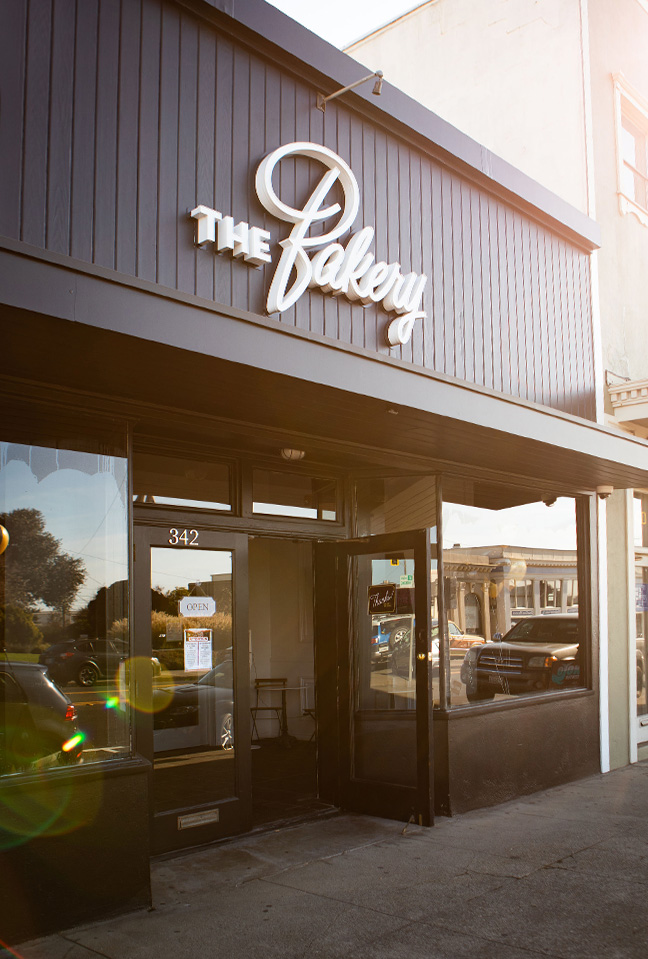 Our
Secret
Recipe
Passion
We are truly passionate about our work and honored to serve our community. Unwilling to settle for half-baked service, we strive to satisfy every patron with a super-sized serving of energy, enthusiasm, and an expertly curated selection of the best cannabis products that can be found.
Service
Our perfectly seasoned team is dedicated to cooking up a truly tantalizing experience through our unwavering commitment to quality, hospitality, and impeccable service.
Together, We Rise
Community minded, service-oriented and committed to excellence, The Bakery is rolling out more stores across California to bring our bountiful buds and more to a town near you. Follow us on Instagram (@thebakeryshopca) for news, store announcements and drop alerts so you can find out where to feast on all the freshly baked goods and full-on fire that's sure to get you toasted.